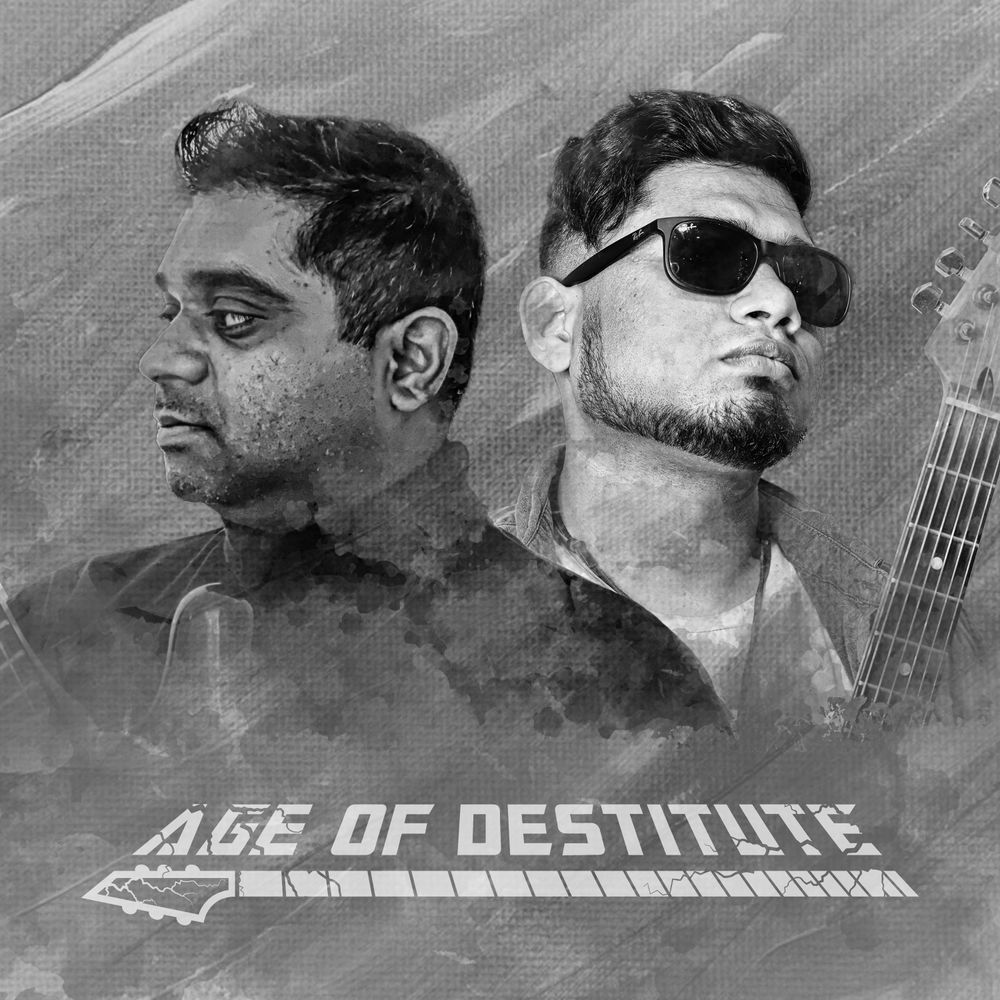 Hailing from New Zealand, an easy listening , soulful guitar rock duo Rezwan Ashraf and Sammy Iqbal are daring to bring the classic rock sound with a fresh attitude.
 Enlisting the help of world class musicians and producers from all across the globe, Age of Destitute is currently recording their first EP.
Originally from Bangladesh both Rezwan and Sammy moved to New Zealand and met by chance. Both extremely passionate about music, they started jamming and collaborating on ideas. It was only a matter of time until they realised that good music must be shared with the audience.
As the music industry moves away from the more traditional record sales to more online presence of streaming services, this was a perfect time to self-publish their work. The duo is heavily influenced by bands such as Pink Floyd, Led Zeppelin, Iron Maiden, Metallica, Dire Straits, Dream Theater and Guitar Gods like Steve Vai, Eric Johnson, Jason Becker and Joe Satriani.